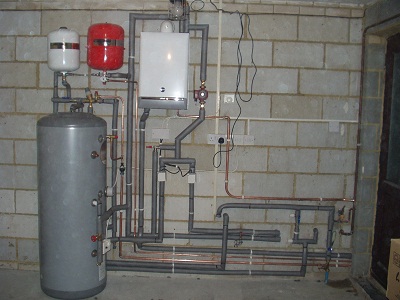 I have a wide range of experience installing, upgrading and maintaining gas fired boiler systems from the smallest 24KW combination system through to the most complex vented/un-vented 30KW hot water systems.
I take great pride installing all my systems in a methodical, logical manner for easy future maintenance.
This system is a heat only boiler - 30KW with twin coil unvented cylinder S plan system. Solar can be added at a later date. The original boiler was a combi boiler that was not suitable for a 4 bed house with two bathrooms
I ensure all pipe work whether in view or hidden is as neat and tidy as possible as you can see from these pictures of a recent installation I completed of a 300 litre un-vented mans feed hot water cylinder with 30KW condensing boiler. The system was plumbed in with full controls, pump and expansion vessel.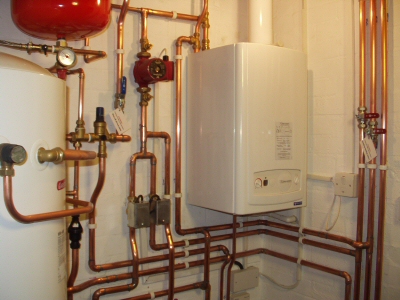 I only use quality components from well respected industry leaders including:
If a job's worth doing, it's worth doing well